Financial Sector Solutions
·
Tampere
C# Developer
Tarjoamme C#-kehittäjälle monipuolista tekemistä ja tilaisuuden kehittyä vakaassa ja ratkaisukeskeisessä työympäristössä.
Tiimimme Tampereella etsivät vahvistusta joukkoonsa. Voit olla jo kokenut konkari tai hyvässä vauhdissa uraasi rakentava kehittäjä – tehtävänkuvaasi hienosäädetään yhdessä kokemustasosi mukaan, jotta tehtävä vastaa juuri sinun toiveitasi ja tarjoaa sinulle mielekkäitä haasteita.
Työskentelemme projekteissamme pankki- ja vakuutussektorin asiakkaidemme kanssa ketterästi ja läheisessä yhteistyössä, minkä vuoksi olemme moniosaajia, joiden tärkeimpiä ominaisuuksia ovat valmius oppia uutta ja kehittyä. Meillä pääset varmasti laajentamaan osaamistasi kasvavassa ja menestyvässä organisaatiossa. Finanssiala on tällä hetkellä suurien digitalisaatiomuutoksien äärellä, joten kehittäjänä Profit Softwarella olet myös mukana vaikuttamassa siihen, miltä ala näyttää tulevaisuudessa.
Arvostamme C#- ja .NET-osaamisen ohella kokemustasi tai ymmärrystäsi pilviteknologioista (erityisesti Azure) ja DevOps-kehityksestä, sekä terävää frontend-silmää. Asenteenasi on, että mitä et vielä osaa, sen voit oppia. Erinomainen asiakaskokemus on yksi toimintamme kulmakiviä, joten odotamme asiantuntijoiltamme ystävällistä ja pro-aktiivista otetta tekemäänsä työhön – se kuvaa myös meitä työyhteisönä. Tukenasi projekteissa ovat tiimisi sekä kaikki muut Profit Softwaren ammattilaiset erilaisilla taustoilla ja työkokemuksilla. Lämmin, huumoria viljelevä työyhteisömme varmistaa, että työsi on myös hauskaa.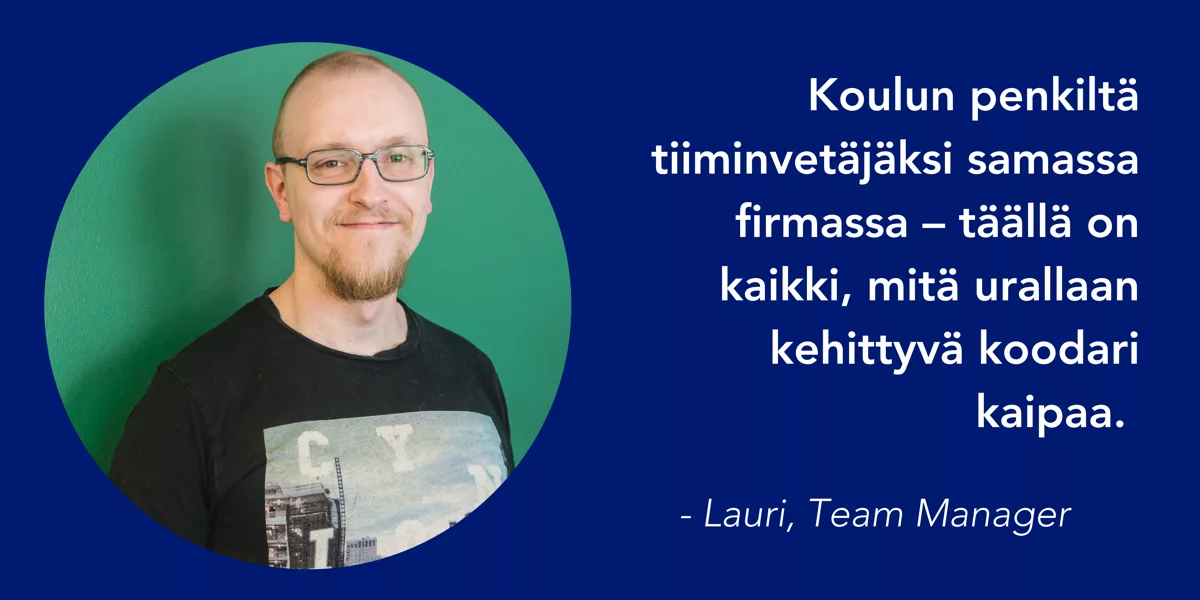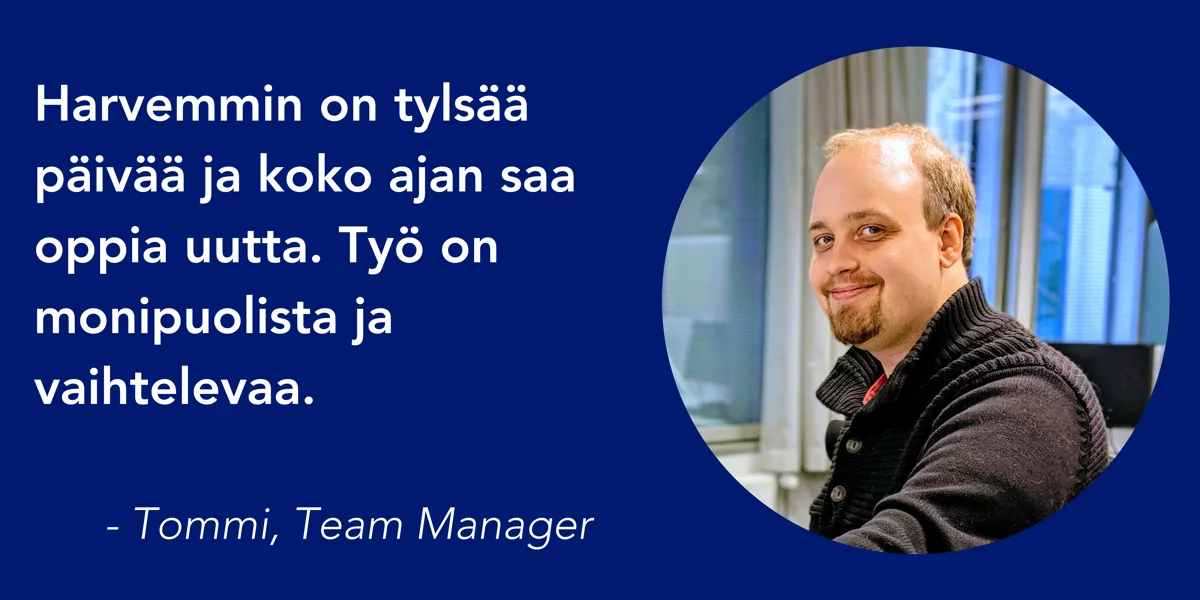 Tehtävässä menestyäksesi tarvitset:
Soveltuvaa alan koulutusta
Osaamista seuraavista teknologioista: C#, .NET, .NET Core, SQL Server
Sujuva suullisen ja kirjallisen suomen sekä englannin kielen taito
Ratkaisukeskeistä asennetta ja kykyä oppia uutta
Hyvät sosiaaliset taidot
Arvostamme myös:
Kokemusta tai ymmärrystä pilviteknologioista
TSQL-osaamista
Fullstack-osaamista
Ymmärrystä DevOps-käytännöistä
Kokemusta testauksesta ja testityökalujen tuntemusta
Integraatio-osaamista
Hae paikkaa 31.12. mennessä!
Lisätietoja tehtävästä antaa:
Team Manager Lauri Oikarinen, lauri.oikarinen(at)profitsoftware.com
Team Manager Tommi Karila, tommi.karila(at)profitsoftware.com
Lue lisää:
Sovellusarkkitehti Jussi Profit Softwarella: "Kehittäjät, jotka kehittävät omaa tekemistään, eivät voi muuta kuin onnistua."
Päivä IT-asiantuntijana Profit Softwarella
Vastuuta ja luottamusta asiakasprojekteissa

Profit Software työnantajana
Profit Software on yli 300 hengen ohjelmistoyritys, jolla on toimintaa seitsemällä eri paikkakunnalla Suomessa, Virossa ja Ruotsissa.
Työkulttuurissamme tuemme toinen toisiamme matalalla kynnyksellä, viljelemme huumoria ja opimme yhdessä uutta. Tarjoamme henkilöstöllemme joustoa erilaisissa elämäntilanteissa. Lisäksi meiltä löytyvät kilpailukykyiset ja turvaa arkeen tuovat edut sekä mahdollisuus yhteisiin vapaa-ajan aktiviteetteihin. Me haluamme, että voit keskittyä loistamaan siinä, missä sinä olet parhaimmillasi. Kasvavassa ja menestyvässä organisaatiossamme pääset kasvattamaan omaa asiantuntijuuttasi, ottamaan vastuuta ja vaikuttamaan työympäristöösi.

Related jobs
About Profit Software
We have a high level of expertise in providing software solutions and consultancy to banks and insurance companies. We also offer a wide range of expertise and services within business analytics and data management across multiple industries.
Already working at Profit Software ?
Let's recruit together and find your next colleague.